An indispensable part of your garage door system is the springs. They assist in bearing the enormous weight of the door when it opens or closes. With a broken garage door spring, it is not possible to effectively operate your garage door and can even result in a serious accident when you attempt to manually close it. Installing or fixing a failed or broken garage door spring is one of the most critical activities when working with garage doors. Only a qualified professional garage door service company is in a position to guarantee a safe and correct repair and installation.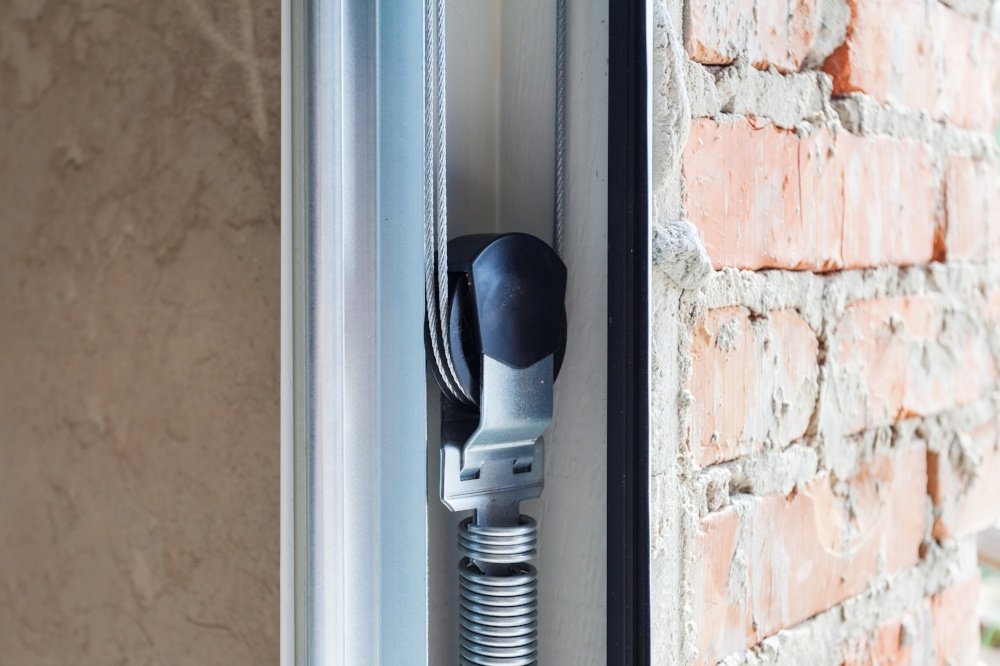 Professional Garage Door Spring Repair in Westchester
Lions Garage Door is an expert in garage door springs. We supply, install and repair garage door springs to make your garage door function effectively and serve its intended purpose. If your garage door won't open even when you pull the manual release, do not attempt to open it further; it can be dangerous. Call us and we'll respond to your call immediately.
We understand how inconvenient having your car stuck inside your garage door can be when your garage door spring fails. Our professional service personnel will come to your rescue and fix your concern in no time. We keep a large inventory of dozens of spring types and options. We use only the correct spring size and specifications for the size and width of your garage door, giving a perfect balance when opening or closing your garage door. 
Types of Garage Door Springs
There are two garage door springs systems in use and knowing the kind of spring system you have is the first step in the repair or replacement of your garage door springs.
Torsion springs are located above your door opening where the springs are slid onto a bar. Although they may cost more than extension springs, they are generally sturdier and last longer.
Torsion springs are designed to provide a controlled, steady motion every time you open and close your garage door. With a controlled motion, torsion springs help in maintaining proper balance of your garage door.
Extension springs, on the other hand, are spring systems found alongside the door opening and run along the door's horizontal track. They help open and close your garage door as the springs stress and compress. If you have a particularly tall garage door, extension springs are the ideal choice.
Extension springs sometimes cause a jerking motion. This happens especially when you first open the door, a lot of tension is released. But once the tension is gone, the jerking motion will gradually decrease and the door can move at a much faster speed.
Life Cycle of Torsion and Extension Springs
Springs have a useful life cycle that reaches an average cycle (consisting of one complete up and down operation) of about 15,000 – 20,000 cycles for extension springs and 10,000 – 100,000 cycles for torsion springs. Given these values, we cna safely assume that torsion springs generally tend to last longer that extension springs.
For example, if your garage door uses extension springs and you open it for an average of 4 times every day, the extension springs are expected to last about 7 years.  If you do the math on torsion springs, you will realize that it gives a much better result. 
But just like anything else, once these springs have reached the end of their life cycle, they will no longer function perfectly and should affect the operation of your garage door. Unlike Lions Garage Doors, some garage door sales and repair companies do not have the capability to work on both garage door systems.
If you have a 2-car garage door, there are two garage door springs used in your system. We generally recommend that you replace both springs even when only one gets broken. It is inevitable for the second spring to break soon. You also get warranties for both springs.
We respond to your call with urgency, complete our job on time, and work 24/7.
We have same-day service for calls by 1:00 pm.
Why Choose Our Garage Door Springs Westchester Company?
Lions Garage Door Repair is the leading garage door spring repair company in Westchester.
We offer broken garage door spring repair services to all of Chicago land and the following areas in the Illinois state:
You deserve to get a professional garage door spring repair service for your protection, convenience, and peace of mind.
Call Lions Garage Door Repair now at (630) 551-4778 for a free consultation on how we can help you with your garage door concerns.